Can you believe it has been 6 years?
We certainly can't. 
As you know, most years, we throw a massive weekend-long party for our anniversary, but this year we have to celebrate a little quieter. Without the party we're thinking a lot more about the past than usual, thinking about how long six years is, and at the same time, how much we've accomplished in so little time.
This year, since we can't share a beer with you in person, we wanted to take a little trip down memory lane.
Hello by the way! I'm Bailey, I've been a member of the Grist House team since 2018, but I've been a part of the Grist House family since the beginning. I remember coming here for the first time in 2014, having my first Camp Slap and petting Ginny, the ginger golden retriever, for about an hour.
I loved it.
It's amazing how much this place has changed. 
Remember when the porch was uncovered?
This whole place used to be gravel. There was a time when you could park INSIDE the gate!
What a wonderful place we've built together. We have always felt that this was a house built by community, and it is hard to express just how true that is. Thank you for being here with us through it all. We couldn't do it without you.
If you find yourself thinking about Grist House this Memorial Day Weekend, we would love to hear from you. Tag us at @gristhouse on social media to share your memories, thoughts, and well wishes.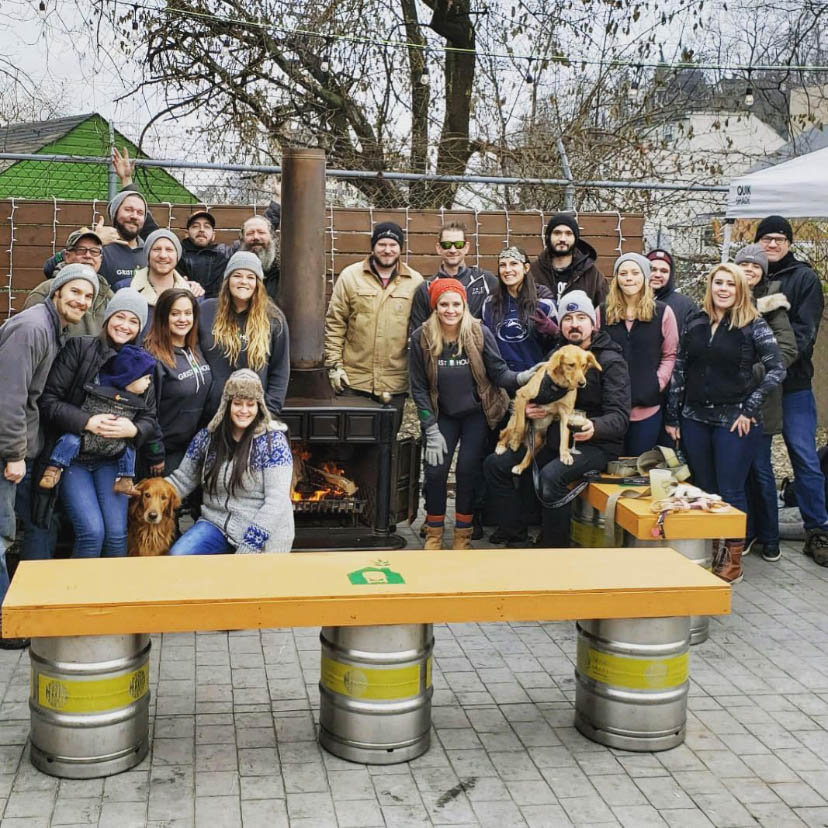 IT'S OKAY TO MISS A BREWERY
WE MISS YOU TOO.

Our staff wanted to tell you themselves.
"Missing all the hugs, shared beers and positive vibes from my fellow Grist family and friends. Keep happy and healthy and soak up some sunshine."

-Lauren
"A huge shout out and THANK YOU to my Grist House family for putting up with me for as long as y'all have!!! I miss all of our most excellent and radical REGULARS and customers and their doggos!!! Cannot wait to see everyone again!"

-Bobby
"Over the past 6 years Grist House has become a second home to me and my family. The customers and staff have also become family, you all mean so much! Cheers to 6 years!"

-Michelle
"We miss all your smiling faces and wagging tails! Can't wait to see you all again!"

-Kalyn
""I discovered Grist House when Colleen, Kyle's wife, asked my band to play the brewery back in August of 2014. The most energetic shows that we have played have been the shows at Grist House (and the deadly stages Brian builds out of pallets)! All because of the people and atmosphere surrounding this place. It was always the brewery that brought that out in us. Now, those people are my friends. We miss you. Looking forward to feeling the energy this place creates!""

-Zach
"Our Grist House family is not complete without you all!! Cheers!! See you soon!!"

-Chuck